A leather wing back chair is an item of luxury and class. These high backed fireside chairs were originally designed to protect the sitter from drafts in the buildings of the age. They had an additional benefit of focusing whatever heat came from the fireplace onto the person seated upon them, thus ensuring they remained warm and snug. In a modern home or apartment of course these factors are not so important, but the warm and cozy feeling these comfortable leather chairs generate still remains – whatever the chosen room or living space.
Leather upholstery is very hard wearing if the hide is good quality and is properly looked after. Many a well built antique wing back chair have already lasted several hundred years. For this reason it is important that when you shop for your item that you make certain it is well constructed and solid. It may represent the purchase a family heirloom! The chairs reviewed on this page are from reputable manufacturers and are backed by Amazons money back guarantee so you can rest assured that they are durable, quality items.
Part Leather Wingback Chairs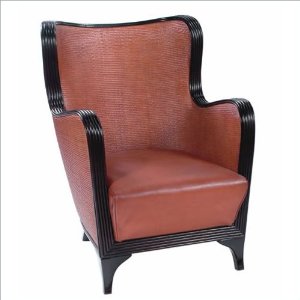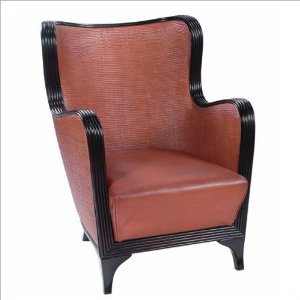 The first chair we offer is from Selamat Designs and is a Rattan Leather Seat Wing Back Chair. With a wraparound style reminiscent of a tub chair you know this piece of furniture will be warm and comfortable.
The manufacturer states that it measures 35.5 x 31 x 42.5 inches. Seat height is approximately 20" with an arm height of 31". No assembly is required for this item. Shop with confidence from Amazon – see website for furniture shipping details.
Please note that this chair is not 100% leather upholstered, only the seat is.
Selamat Designs have won several awards for the design of their furniture including The Pinnacle Award, The ARTS Award and The ADEX Award for Design Excellence. Know that wingback chairs of such excellence of features will be appreciated both as gifts, or by guests in your living room.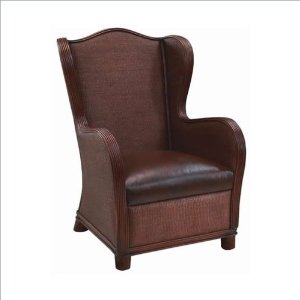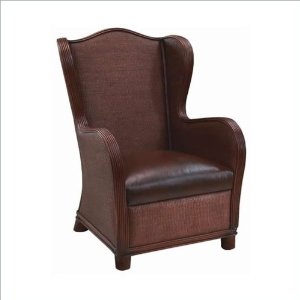 Our second furniture item is again part leather and is an Angel Wing Back Leather Seat Chair. Once again the design is beautiful to behold and shows off the stylish excellence of this company.
Seat height is 18" and arm height is 27". Measurement across the rear of the seat at the base of the back is 27" which allows plenty of room for cushions or other comforters. This chair makes excellent use of hardwood accents to demonstrate its quality of construction and design.
Recycled Leather Wing Chair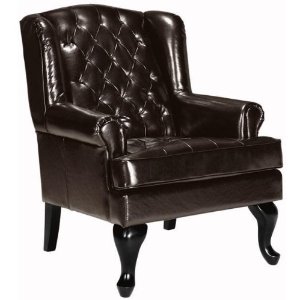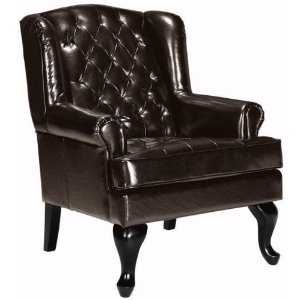 Our third and final chair is a full leather chair made from recycled leather. This means that it is friendly to the budget and still looks great to the eye. This product is available in two colors: burgundy and dark brown – to complement many decor combinations of living or dining room – with the necessary rugs, lighting and accent items or course.
The chair requires minimal assembly (legs require attachment), but this is a simple task to accomplish.
This leather wing chair is sized at 45″H x 31″W x 33″D according to the manufacturer's information. Shipping is handled through Amazon, so you can shop with confidence. Great as gifts or for your own living or dining areas.