What are the Pros and Cons of Cork Flooring?
Cork is a natural product that comes from the Cork Oak (Quercus Suber). Cork is an environmentally friendly, 100% sustainable product as the tree is not cut down in order to harvest the product.  Indeed in South West Europe where the majority of harvesting occurs it has helped to preserve the habitat of the Iberian Lynx. Cork floor tiles are manufactured from trees which are 10-15 years in age. The cork is only extracted every few years. This means that supply is steady, but limited in quantity. High quality cork is often used by the wine making industry and lesser grades are used in flooring products.
Pros of Cork Flooring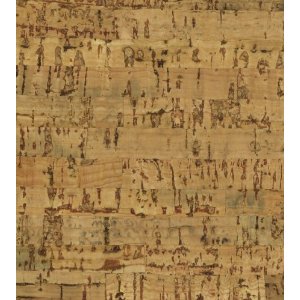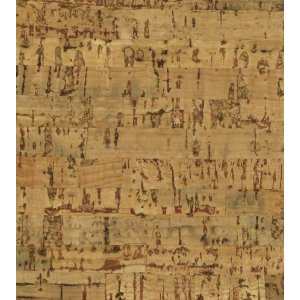 Good insulation properties, both for sound and temperature. Its insulation capabilities also make it warm to walk on if you are barefoot, which makes it ideal for bathrooms. Sound insulation be extremely useful if you live in an apartment and want to reduce the noise that neighbours experience as people or pets walk across the floor.
Cork is highly water repellent due to a substance in the cell structure called suberin. This makes cork flooring ideal for wet environments such as bathrooms. Suberin also inhibits mildew and fungal growth in areas that have constant high humidity.
Cork floors have an excellent feel under foot as they "give" in a natural fashion unlike hardwood or concrete floors. This means that sometimes cork is used as an underlay for another type of floor in order to give that floor more bounce or "lift."
Cork as a natural product is also hypoallergenic, but manufacturer's instructions should be followed to ensure that this remains the case.
Cons of Cork Flooring
Cork flooring is more expensive than other common types of flooring such as linoleum or carpet.
Cork floors are easily damaged by sharp objects or sustained heavy pressure.  For instance the heels of ladies shoes can gouge holes in the floors surface. Similarly the placement of heavy objects in the same place over a period of time may result in depressions forming and becoming permanent even after the object has been removed.
As it is a natural material cork tiles are only available in a limited number of patterns and colors. Also the base color is not stable in sunlight and is prone to bleaching in strong light, although for some this adds to the charm as the floor ages.
In order to retain its water repellent properties cork must be resealed every few years. This can be a time and labour intensive job. Heavy traffic or build up of dirt can cause the floor to degrade rapidly if it is not properly maintained.
This concludes this article on cork flooring pros and cons. We hope that it has served to inform you about some of the factors to consider before you go out to buy a cork floor.